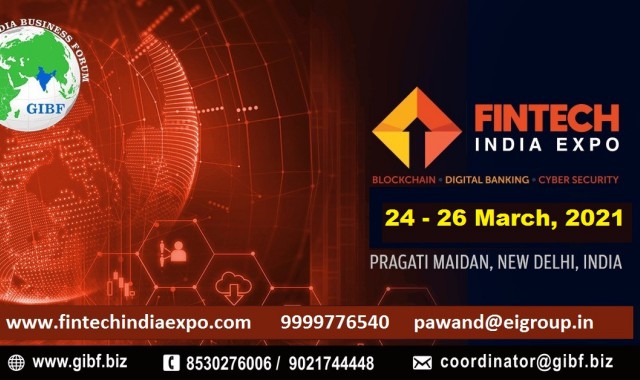 FinTech India and Blockchain Summit
Brief Description
FinTech India expo and Blockchain summit will display applications and innovations in the fields of Blockchain, AI, Big Data, IoT and Quantum Technologies. This is an opportunity for global professionals to engage, learn and explore what's next in the realms of such emerging technologies.
Event Description
India is on the cusp of a profound wave in the way financial services are accessed by millions of citizens. This shift is primarily led by innovative fintech startups in collaboration with big banks or large corporations. Government policies and regulations by important institutions like RBI, SEBI, IRDA etc. play a major role in shaping and accelerating the growth in this emerging sector.
Today, two highly discussed disruptive technologies are artificial intelligence and blockchain. Fintech India expo will host a full day summit to explore the convergence of Artificial Intelligence, Machine Leaning and Blockchain at one place. Both AI and blockchain involve technical complexity and there seems to be a sense of agreement among experts that these technologies will have serious business implications in the next five to ten years.